PCL Construction Management Inc.
Wishes CAN Come True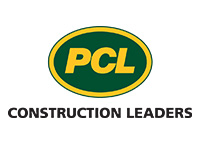 We've rubbed the magic lamp, and the Genie has emerged to grant us three wishes. Wishing isn't enough to end hunger, but together PCL and Edmonton's Food Bank CAN. This year, PCL is building our structure out of some of Edmonton Food Bank's most needed items. We've focused on high protein items such as beans and fish. Our Genie is over eight feet tall and contains over 200 pounds of protein. We want to make short-term goals come true by helping relieve hunger in our community, and support long-terms goals of preventing hunger in in the future.
Team:
Rachael Zelman, Captain
Claire Gilmour
Tom Fuhr
Dustin Olsen
Gina Troman
Landon Douglas
Joseph Wesley-Salmonson
Navy Nionel Nata
Laramie Sissons
Claire Williams
Special Thanks to our other team members:
Dale Zemlak, Matthew Roth, Mike Staines, Jordan Troy, Christina Carr, Randy Skuttle, Kristen Kinsey, Carmen Palamarchuk
Special Thanks to (supporters): PCL Family of Companies, Real Canadian Superstore, Loblaws City Market