PCL Construction & IBI Group
Remember 2 Donate 2 Be the force Behind elimin8ing hunger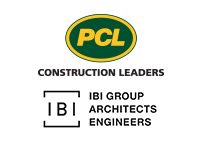 BB8 & R2D2 have landed on Tatooine to help the fight against hunger on their planet.
A long time ago in a galaxy far far away….
A scourge worse than the Dark Side has emerged throughout the universe,
Hunger!
Our intrepid heroes have landed on Luke's home planet to help fight the terrifying enemy. Food supplies are running low everywhere and the situation has become dire. These brave droids will need your help to defend our planet against this nemesis.
We must awaCAN the force against Hunger and assist in this mission to defeat it once and for all and restore peace to our galaxy. The power is in your hands to fix the imbalance that plagues our planet and bring food to those who fight this battle every day.
Special Thanks to our other team members:
Evelyne Bucumi