Let Hunger Go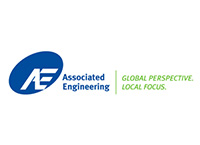 Olaf of the Animated Film Frozen.
Winters in Edmonton may bring frozen feelings to people but that is nothing compared to the cold of Hunger. Hunger is worse than a frozen kingdom brought by the ice queen. What if we can instead defeat hunger for the less fortunate with the warmth of food in their tummies? Who else can help warm our tummies other than Olaf's summer-like warmth and joy?! But Olaf cannot do it alone!!! Please join Associated Engineering and Olaf so we can Let Hunger Go!
Special Thanks to our other team members: Adam Firth, Danielle Cook, Chris Parfitt, Nathan Polturak, Chris Lamont, Kent Richardson, Heather Hodgson, Rowan Shields, Sarah Collins, Marie Rudiak, Mark Scanlon, Paul Lopez, Brittany Koebel, Carlie Jones.