ISL Engineering and Land Services
Chase Away Hunger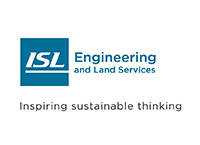 Chase from PAW Patrol (German Shepherd Dog in Uniform).
Edmonton, St. Albert and Strathcona need us!
ISL Engineering and Land Services is on the lookout for donations and support for the Food Bank and all paws are on deck. Chase from the PAW Patrol has heard our "yelp for help" and he's on the case. Chase is a natural leader and is ready to take charge to help put an end to hunger.
Are YOU ready for action? We hope so! "No job is too big, no pup is too small!"
Special Thanks to our other team members: Anthony Pasini, Barb Buhler, Chuck Hunt, Dylan Serbin, James Chapman, Jared Paranych, Priyanka Joshi, Spencer McCann, Wei Ming Chew.
Special Thanks to (supporters):
Rod Peacock, P.Eng., President and CEO of ISL Engineering and Land Services
Jason Kopan, P.Eng., Edmonton Office Manager ISL Engineering and Land Services
Panago Pizza (Old Strathcona Store #131)
Town Centre Co-op