Associated Engineering Alberta Ltd.
Meal Minions Serving for Hunger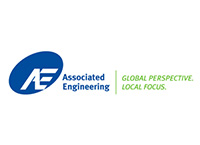 Just when you think you are getting the upper hand on easing innocent children's pain and suffering, El Hambre rears his ugly head! Gru jumped into action not wanting his sweet adopted daughters or anyone's children, to fall victim to El Hambre's antics! Dr. Nefario quickly develops a Magnifying Ray, enlarging everything in its path. Gru and his minions tested Dr. Nefario's invention on an apple, and woo-la SUCCESS! Gru, Dr. Nefario and their minions have done their part, now it is up to you! Donate cans of food to this worthy cause, and the Magnifying Ray will end El Hambre's evil ways. Even Gru's minions are offering their precious bananas for this great cause-how about you?
Special Thanks to: Our other team members and to Associated Engineering and our staff for their generous donations.