TiCANic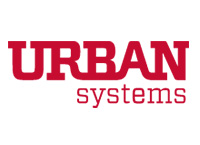 A model of a half sunk Titanic, broken in half, complete with a rice bag iceberg.
The Titanic was thought to be un-sinkable. The TiCANic is guaranteed to be un-floatable. Luckily its job isn't to float, but to sink hunger.
In James CANeron's latest production, every piece down to the propellers will contribute to a meal. Even Jack and Rose are on board to lend a hand. And while things don't look good for them due to an unfortunate run-in with a giant RICEberg, the contents of this ship will help feed many Edmontonians. Vote for the boat that is going down in history and sinking hunger one can overboard at a time!
Special Thanks to our other team members: Abram Hartrick, Alexandra Couillard, Chad Fletcher, Christina Hopkins, Daniel Yin, Nic Abarca, Geoff Harcombe, Mark Taylor
Special Thanks to (supporters): Save On Foods 109th, Edmonton Food Bank, Erin Toop