Stantec Architecture Ltd. & PCL Construction Management Inc.
CAN Talbot Stops Hunger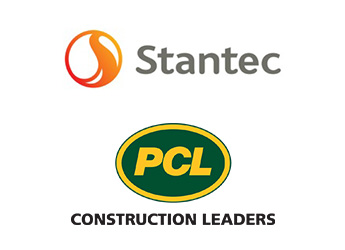 For the second year running, PCL and Stantec are teaming up to show that hunger CAN be stopped. With a stronger lineup than ever, we've recruited none other than CAN Talbot for our fight against hunger. He's stacked the pads and stopped hunger cold in its tracks, but he can't do it alone. He needs a strong defence to back him up, and an offence that CAN beat down starvation.With us on his team, every single shift CAN help reduce the number of stops he must make. Join the team and help CAN Talbot in stopping the persistent opponent of hunger from slipping past him. Together, we can stop hunger. Together, we can make the difference.
Team:
Rachael Zelman, Captain
Derrik Kennedy
Sonja Norton
Aimee Mah
Scott Marples
An-Su De Lellis
Claire McKay
Randy Levitt
Matt Greenwood
Special Thanks to our other team members:
Stantec: Kaitlyn Gillis, Kairi Pawlick, Ben Brackett, Jamie Voth, Michael Kellough, Caitlin Erlenbach, Alicia Chapa, and Richelle Serink. Jacqueline Tran
PCL: Zachary Lukasiewich , Tom Fuhr, Costin Ingratta, Jeff Meyer, Dustin Olsen, Jordon Meaver, Megan Pettapiece, Landon Douglas, Matt Roth and Wendy Mantle.
Special Thanks to (supporters):Stantec, PCL, Bradson Promotional Group, Save On Foods