Helping Hand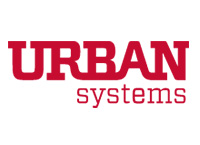 Remember the countless hours spent making a 3-dimensional pin rendition of your face with that thing you never really knew the name of? Here it is, the mysterious "Pin Art", super-sized and Canstructed. The beautiful thing about Pin Art is its ability to become whatever you want or need it to be – in this case, it has come to life in the form of a helping hand, or maybe even a helping CANNED, for Edmonton's Food Bank. Pin Art meets Can Art and becomes a donation with heart.
Special Thanks to our other team members:
Chad Fletcher, Christina Schmidtke, Colin Lang, Daniel Yin, Harvey Yuen, Jared Halter, Sydnie Schneider.
Special Thank You to:
Tracey Smith, Deborah Chymyshyn, Abram Hartrick, Mike Hopkins, Steve Gear, Mike Driver, Rudy Schmidtke, Save-On Foods – 109th and Jasper.