Cloudy With a Chance of Meatballs 2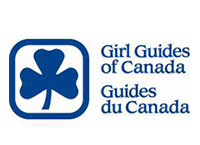 The island of Swallow Falls has been overtaken by Foodimals. Foodimals are ordinary foods that have evolved into living, feeling beings thanks to Flint Lockwood's amazing FLDSMDFR. If you travel to the island, "BE PREPARED", and don't wear an orange backpack. This Cheeseburger Spider will hunt, terrorize and eat anyone with an orange backpack. An orange backpack is almost as random as hunger striking your family. Protecting your Marshmallow Rabbits is a Piece Of Cake.
Here in Edmonton, we have a number of Marshmallow Rabbits that go hungry everyday. Sometimes life CAN be hard. Sometimes your way CAN get cloudy. Girl Guides and the Edmonton and Area Food Banks are always there to "LEND A HAND" and ensure it's a Piece of Cake to feed your Marshmallow Rabbits. Your way might be cloudy, but there is always a chance of meatballs.
Girl Greatness worked here.
Special Thanks to our other team members: The 64th Edmonton Pathfinders are Maya Breen, Nichole Chan, Anne Dobson, Nicole Goulden, Rachelle Graf, Abigail Graham, Casey Irwin, Inka Kennepohl, Dena Lamothe, Rachel Langley, Katie Lush, Scotta Masters, Emma Reeves, Isabelle Richardson, Sarah Rostron, Rebecca Rust, Lauren Thoman, Erynn Warren, Amy Weber, Amelia Zaiane,Jessica Zdrill.
We are grateful to the members of Edmonton Area Guides, the Malmo community, Canada Safeway, and Target Canada for their generous friendship and support in this endeavor.